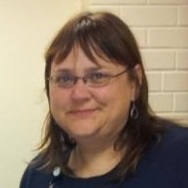 As we are coming to the end of the 2014 program year, we have a lot in store for you. If you need CPE, this is the time to get it. We have the April 24 lunch meeting, the May 8 Symposium, and a live audio/web conference on June 11. That is 10.5 CPE if you attend all three! If you don't need CPE, there are just some great learning opportunities open to you.
We had a successful March lunch meeting. There are notes from the session on page 6 of the newsletter. We also had a great response to the community service drive. We collected over 300 diapers, some ointment, and a stack of paper bags for the food pantry. The diapers/ointment will be dropped at the Salvation Army for them to hand out to families in need at the two shelters. Thank you to everyone who helped out!
We also had a nice turnout of CGFMs to celebrate "March is CGFM month". We got the group together and took a photo with the proclamations signed by Mayor Soglin and Governor Walker.
If you are interested in the certification, feel free to contact Michele Gundrum. The chapter just ordered a set of the 2014 study guides that can be borrowed to study for the exams.