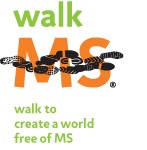 Please join the AGA-Southern Wisconsin Team and walk with us on Sunday May 4.  When you participate in Walk MS, the funds you raise give hope to the more than 10,000 children, women and men in Wisconsin living with multiple sclerosis. The dollars raised support life-changing programs and cutting-edge research. Every connection counts.
This year the walk starts at Warner Park, 1625 Northport Drive, Madison, WI.   Check-in is at 9:00 a.m. and the walk begins at 10:00 a.m.
To join the team or make a donation, please visit our Team AGA webpage.
Contact Sherri Voigt for details.